The Strolling Magician
(Sleight of Hand Magic & Mentalism)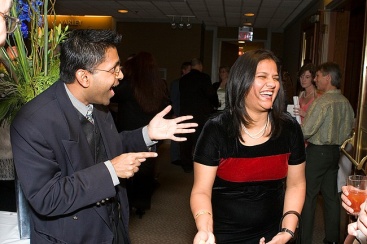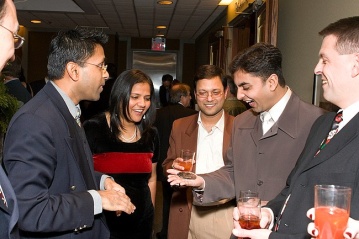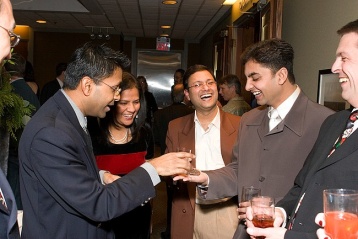 Strolling magic or Table magic is performed "in the hands" while strolling from group to group or from table to table. The strolling magician is perfect for company special events, cocktails, corporate galas, office party, hospitality suites, company picnics & BBQs, receptions, bar mitzvah party, bat mitzvah party.
Wij Siva is a versatile entertainer who will mingle among your guests in a friendly, non-intrusive manner, performing incredible feats of magic and mentalism. It's a great ice breaker at corporate events. The magic is intimate and happens right in the spectator's own hands or right under their noses leaving everyone with a personal magical experience. The strolling magician works the audience in small groups at a time whether your guests are standing or seated at tables. This is an ideal entertainment option when there's no time for everyone to stop and watch a stage show. What to expect?
High energy, fast paced, jaw dropping magic (with cards, coins, ropes, cups & balls etc).
Hilarious comedy, expect to laugh out loud. Wij injects a lot of humour to his close up strolling magic & mentalism.
Watch Wij defy the laws of physics.
Expect Wij to pluck thoughts, words, names, places, objects from your mind.
Audience member's signed card magically vanishes only to instantly reappear in the most impossible locations. One of Wij's most requested card trick.
Watch Wij demonstrate card control, card stacking for poker hands and other old time card cheat & gambler secrets. You will marvel at his dexterity, you won't believe your eyes.
He'll predict random choices and outcomes like a true psychic.
Change a $5 dollar bill into a $100 right before you eyes
and much, much more…
Wij Siva is a master of sleight of hand magic and comedy, and has honed his skills, his act over 20 years as a corporate magician, mentalist & entertainer. Wij is the perfect entertainment choice for any special event.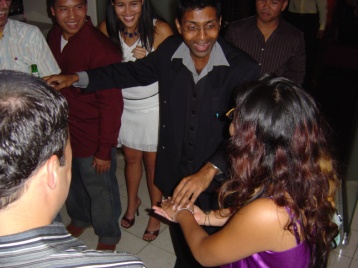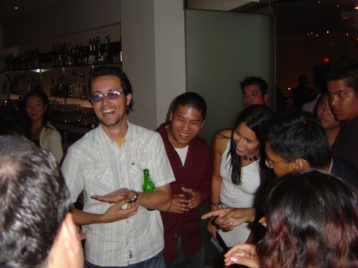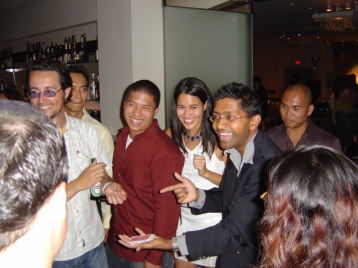 Here Are What Other Corporate Clients Have To Say
About Wij's Sleight of Hand Magic & Mentalism
"Wij, I just wanted to thank you for performing at our event and I think it is safe to say that everybody was AMAZED at what you did. It really added that extra unique touch to our event and made it very memorable…" Nick Fan (Marketing Events Coordinator), Fasken Martineau DuMoulin LLP
"On behalf of the Corporate Sales team at the Royal York I would like to thank you very much once again for your performance last night. It was very much enjoyed by all who were present (many are still trying to figure out how you did it!) Stephanie Goodkey, Royal York – Canadian Pacific Hotels
"Thank you so much for bringing the art of magic to the customers and staff at Chapters. We all thoroughly enjoyed your performance." Craig MacDonald, Chapters
"You certainly kept everyone wondering, "How did he do that?" You did a wonderful job entertaining our staff with your amazing repertoire of magic tricks. Our senior managers raved about your entertainment." Lorna Salesses, Canadian red Cross Society (Toronto Centre)